After passing on the idea of chasing storms out in the plains on October 10th, this day presented itself with a possibility of a tornado much closer to home. Although the chances were not very high, my son Ryan and I decided to take a drive and see if we could track one down.

As we prepared, it was a tough decision on which direction to head. The choices were to go north on the Missouri side of the Mississippi River where a line of storms would initiate with some potential for an embedded supercell or travel up I-55 in Illinois toward Springfield where the parameters were somewhat better and hoped a storm would initiate out in front of that line that would come out of Missouri. We eventually chose to go in-between the two and up Highway 267 in Illinois.

As we drove up Highway 267, a secondary line of semi-broken storms fired just to our west. We stayed just to the east of this line as we drove north, but nothing seemed to get cranking in the line. When we reached Interstate 72, we paused for a bit as we reevaluated the situation.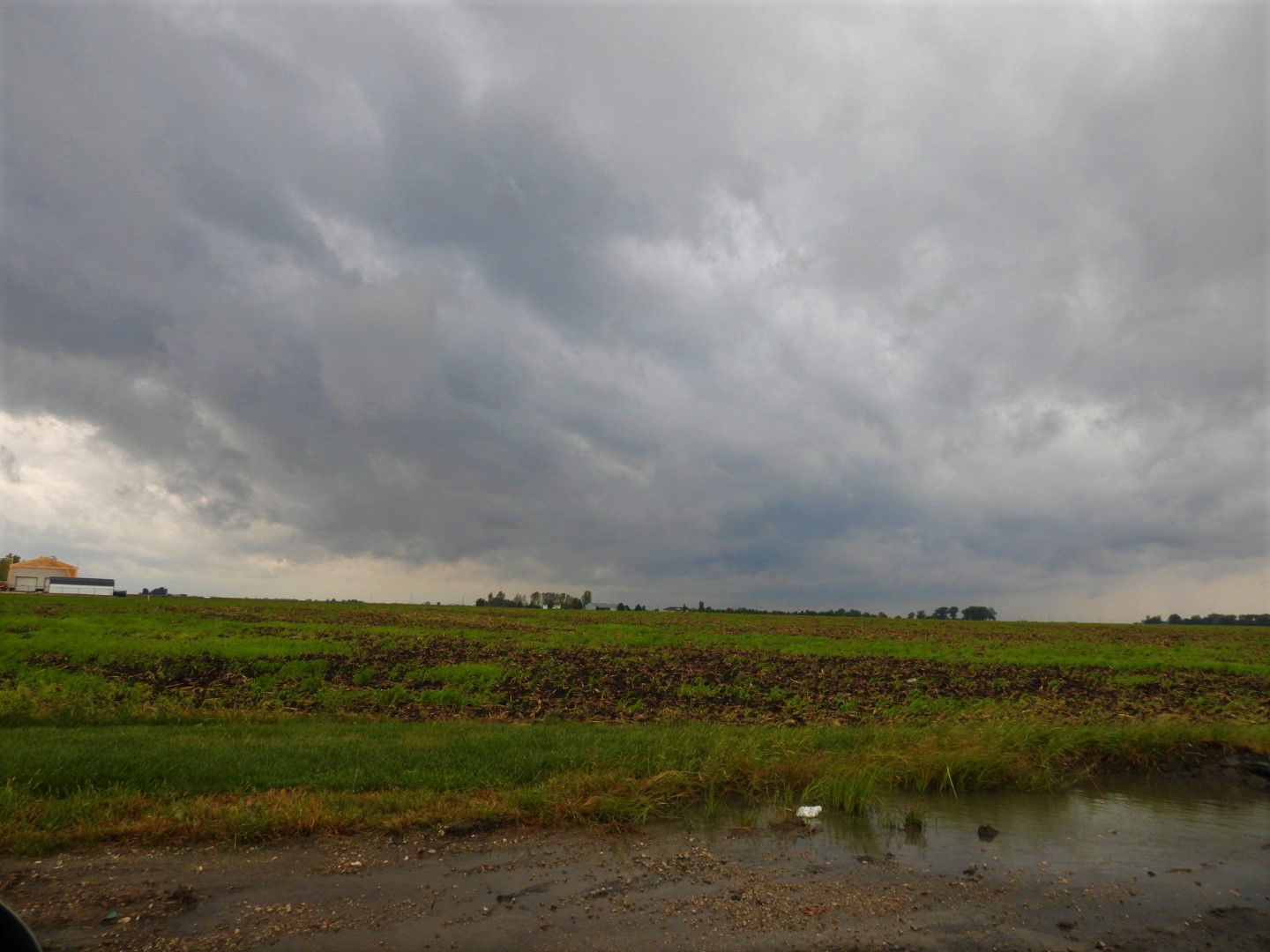 Storms not looking too promising driving up 267.

We had to decide if we needed to move to the west and play the line of storms coming out of Missouri or continue working with the secondary line that we had been watching. We decided to move east to Interstate 55 and head south again still out in front of the storm line we had been following. Our hope was that a storm would trigger out in front of the line.

As we moved south, a cell in front of that line to our west became the first tornado warning of the day. Our friend Nick Pavlovits called to let us know that he was right there looking at the cell and the wall cloud was spinning. We were roughly 25 miles north, but the cell would be right over Interstate 55 as we approached. We closed the gap, but unfortunately, the cell began to weaken very quickly and by the time we got to it, the circulation was nearly gone. We found a little circulating "nub" still left as we passed by.

| | |
| --- | --- |
| | |
| The Cell as we Approached | The "nub", remnants of the circulation. |
We continued south and as we left the tornado warning box, the storm had nearly evaporated.
We made the decision at this point to head back home and get a jump on traveling out west for the chase in the plains the next day rather than back-tracking and making a play on the storms that had come out of Missouri. Turned out to be a poor decision as our fellow chaser friends, Tom, Tyler, and Nick all bagged tornadoes out of the western line of storms that came out of Missouri.